Since Vidhi's passing remarks seem to generate so much controversy on BP; I thought I would share a statement she made to me earlier (I usually send her the links when I'm quoting her but she's too busy to read them).
But she was pointing me towards this latest starlet:
V was saying that she could look Spanish or Italian and the first person who came to my mind was Natalie Portman. V was then comparing Tara to Madhubala or Meena Kumari who had much more "Indian looks."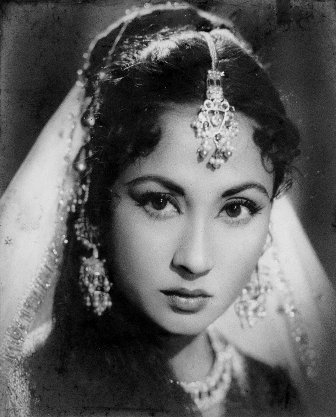 It's interesting that India as a civilisation cum country is still in its "importing stage." Even Madhubala and Meena Kumari reflect more "Turanin" standards of beauty than indigenous Indian.
In my podcast on Numismatics; Mohit mentioned that India was interested in only two products from Rome; wine and (fair) women.
In some ways I do prefer the Western aesthetic where tanning is encouraged since I find tanning to be a healthy exercise. But my biggest gripe with South Asians is when they show no swag whatsoever; the vast majority of South Asians are very happy to be pot-bellied. This might be a function of poverty but there is never an excuse to be unfit.
Finally I'm shocked and disgusted by the antics of Arjun Rampal to be happily fathering an illegitimate child less than a year after his divorce. He's following in the footsteps of his comrades, Farhan Akhtar and Saif Ali Khan (philandering in the tradition of the Holy Pedophile). All three men have teenage daughters and it just sets a bad model.
At least Neha Drupia had the good sense to marry the father of her child before the birth.
I was about to thank the Lord we have Pakistan to preserve our "moral fibre" (I'm usually a libtertine but I think promiscuity, if done, should be done with good taste like in the court of Versaille) and then I remembered that our Leader in Chief is not reputable whatsoever.
Imran slept with half of polite society, fathered a child with an heiress then married another heiress half his age and now he's PM of Pakistan. I suspect that's why Imran looks so haggard in his old age (he was probably into the drinks & drugs scene but one can never know).