I made an important observation on Twitter after reading about this fantastic article on Ferdowsi's "Iranianisation" that I thought I would share here:
India – Pakistan; a single nation divided into two civilisation
Iran – Afghanistan; a single civilisation divided into two nationshttps://t.co/2uI4eWFs3i

— Zac X (@XerxestheMagian) October 1, 2018
The article I linked to makes the stunning point that Iran has captured "Turan's" legacy to the exclusion of any other country in Central Asia. While Afghanistan, which is nominally Dari-speaking, can barely lay claim to Jalaluddin Rumi because Afghan is an ethnonym for the Pashtun speaking population (who historically have been geared towards India rather than Iran).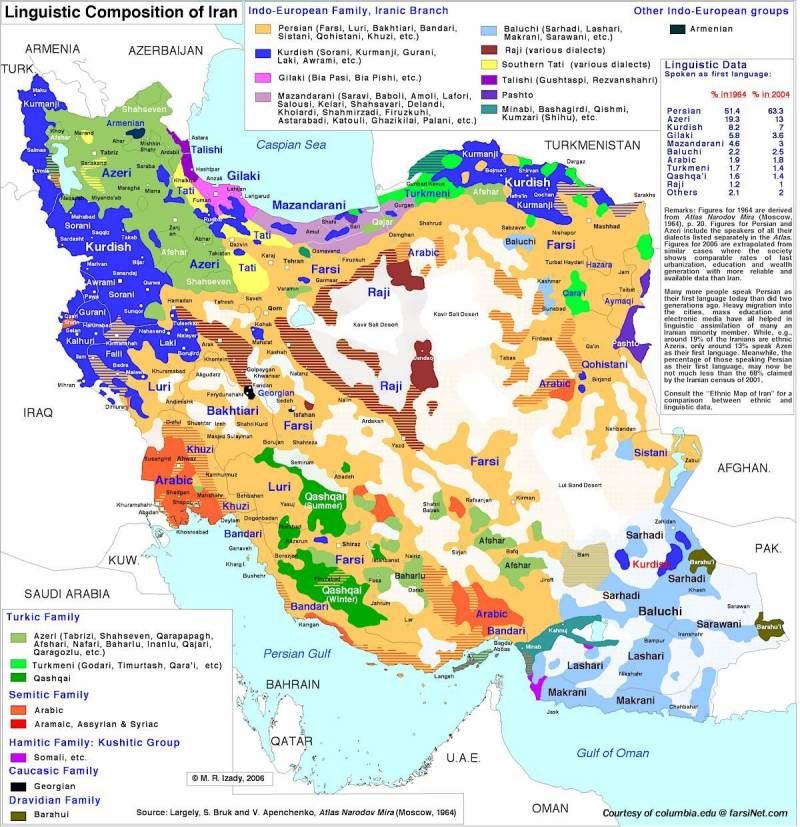 Iranian (and by extension) Persian national construction in the 19th century is probably one of the most successful enterprises despite the initial difficulties involved. I'll relay two stories.
I saw some people speaking among themselves and while I knew it was not Persian it sounded something Persian. After a while curiosity got the better of me and I asked them what language they were speaking. They replied Turkish but I said I know what Turkish is and then they 'fessed up, it was Turkish mixed up with a lot of Kurdish and some Kurdish sentences as well (a proto-creole). This is how Azeri Tehrans speak Azeri where they mix it up with Persian. My point being is that the Kurds have such a distinct "Iranian essence" to them but one can spot them out as related, if not recognisable, kin to the Persian people.
The following day I briefly met this chap who immediately seemed to be Iranian. However there was something just very different about him that didn't allow me to put him in a box. It turned out he was an Azeri from Tabriz with probably secret Azeri nationalistic tendencies. So there is something ineffably Turkish about this population that sets them apart. However for the life of me I can't understand why Azerbaijan hasn't opted to rejoin the Iranian Motherland after Independence when they are simply lightly Turkified Iranians.