---
         A Confirmation of the Vedic Tradition
---
I had made a partial review of the recent paper on Indus Valley populations last time around where I tried to argue that the genetic evidence brought out by the paper confirms the Vedic tradition. As per the Vedic tradition the region of Haryana and Western UP was the Vedic homeland from where the Vedic culture, religion and language spread across the entire subcontinent. It is conceivable that this was accompanied by migration of people from the Vedic heartland into regions further inland spreading their genetic signature in the process. It is also conceivable that this genetic signature was present in higher proportion among the Upper Castes like the Brahmins & Rajputs than the lower castes in those regions. Such a signature,  found in higher proportions among the Upper Caste Brahmins and Rajputs, has been claimed to be identified by the geneticists but its source is said to come from the Pontic Caspian Steppe. Its entry into South Asia supposedly formed a group termed as ANI that then became the source population for the Indo-Aryan spread & expansion across South Asia and that the genetic signature on this Indo-Aryan expansion in the recipient groups further inland was in terms of their relative share of this ANI ancestry. In short, the Indo-Aryan and Vedic civilization spread across South Asia was accompanied by admixture with this ANI group by the recipient populations.
It has also been argued that the greater presence of 'steppe' ancestry among the Upper Castes is an implicit confirmation of this ancestry having brought Indo-Aryans and the Vedic culture into South Asia.
The present study under review shows quite clearly that a group presently living in the region of the ancient Vedic heartland, Rors (but also the much more numerous Jats), have the highest 'steppe' ancestry among South Asians and than they can be considered as that hypothetical  ANI source population. Since this puts the ANI source population squarely in Haryana & Western UP (places inhabited by the Haryanvi Jats) it suggests that Haryana is the genetic ground zero from where the genetic signature of ancient Vedic people spread across the subcontinent.
This inference is therefore clearly in support and confirmation of the Vedic tradition which revers the land of Haryana & Western UP as the ancient Vedic heartland from where the Vedic culture disseminated across the wider South Asian region.
---
There is also some linguistic support for Haryana & Western UP being the Vedic homeland/heartland.
The above map is from one of the papers from the linguist Claus Peter Zoller, according to whom "It does not claim to display a specific moment in the history from OIA to NIA but endeavors to convey the underlying idea of the relationship between Outer and Inner Languages."
Zoller classifies the distribution of Indo-Aryan languages in terms of Outer IA & Inner IA, where Outer IA are those languages which do not share the innovations of Vedic Sanskrit and are also not descended from it but from its sister languages while Inner IA are Vedic Sanskrit and those IA languages which derive from it or share innovations with it. As can see be seen from the map, the locus of Inner IA i.e. Vedic Sanskrit & its descendents also centers around the purported Vedic heartland in Haryana & Western UP.
These findings have 2 important implications :-
It confirms the reliability of historical information contained in ancient Vedic texts and strongly argues in favour of using early Vedic texts and other ancient Indian literature to glean historical information that can aid in a reconstruction of early Vedic & Indian history.
It also suggests that populations such as Jats who number around 60 -120 million across India-Pakistan, can be a very important source of genetic information to trace and understand the dynamics of Indo-Aryan spread across the subcontinent. Therefore, this group needs to be sampled much more and genetic studies on this population group, with high coverage data and intensive data analysis, should be carried out.
---
Is ANI also the source population of the Indo-Iranians ?
---
It was also my contention that Jats and Rors are part of a larger group – This group consists of Rors, Jats, Kalash, Pashtun, Pathan, Tajik & Pamiri. They have broadly similar levels of Iran_N (15 to 30 %), Steppe_EMBA (49 to 67 %) & Onge (15 to 25 %) as per the qpAdm modelling in table S11. Fst distances also indicate that they are quite closely related. For example, the Fst distance between Rors and Pamiris (0.0069), Pashtuns (0.0057) & Tajiks (0.0058) is similar to Fst distances of Rors with neighbouring groups like Kamboj (0.0088), Gujjar (0.0064), Khatri (0.0056), Brahmins (0.0052) & Kshatriyas (0.0062). 
Here is the mtDNA & Y-dna of Kalash, mtDNA & y-dna of Pamiris, y-dna of Jats & y-dna of Afghani Pashtuns & Tajiks. A comparison of these with one another and with that of Rors given in our present paper (Tables S3 & S4), suggest significant overlaps in terms of y-dna & mDNA further supporting our contention of them being a closely related group.
Y- DNA 
Pamiri – E1b, G2a, G2a1, G2b1, J2a1, L1c, Q1b1, R1a, R1b-                     Z2103, R2a.
Kalash – L1c, H1*, R1a, G, J2, R*, R1*, L*
Pashtuns – C3, G2c, H*, H1a, J2a, L1c, Q*, Q1a3, R1a,                                R2a
Tajiks – C3, G1, G2a*, H*, H1a, I2b1, J1c3, J2a*, J2a2,                         J2b2, L1a, L1b, L1c, N1, O, Q*, R*, R1a, R1b, R2a,                   T1
Jats – Major Lineages L, R, Q, J , Minor E, G, H, I, T
Rors – C, H, R2, L, J2, R1a, P, Q
Curiously, the Pamiris have y-dna R1b-Z2103 which it likely shares with Pashtuns & Tajiks, which also suggests a possible link to the Bronze Age Steppe (Yamnaya).
The authors of our present paper also argue that Kalash & Pathans are quite close to Rors. The fact that Narasimhan et al found Kalash as an ideal candidate for ANI while our present authors found the Rors, further cements the close relationship of this group.
Outgroup f3 analysis in the form of (PNWI, X; Yoruba)
showed that the Ror (and Jat) have distinct, high genetic similarity to modern Europeans (Figures 1C, 1D, and S5), far higher than the similarity observed in other NWI populations, such as the Gujjar (Figures 1D and S5). Among an extended set of South Asians, this pattern was repeated only in the Pathan population from Pakistan (Figure S5). This observation was further confirmed by D statistics, wherein the Pathan and Kalash share a higher proportion of alleles with the Ror than with any other group from NWI and NI_IE (Tables S7 and S8). TreeMix results (Figure S11) also indicate that the Kalash and Ror share the same branch.
...Among South Asian populations, we detected consistently lower FST values between NWI and Pakistani groups (compared to all groups, the Ror are closer to the Pathan, and the Khatri are closer to the Sindhi) than between NWI and their North Indian neighbors.
I am tempted to suggest that this entire group (consisting of Jats, Rors, Pashtuns, Tajiks, Pamiris, Kalash) may descend from an ancestral ANI like population as Fst wise, mtdna & y-dna and autosomally as per qpAdm & allele sharing as per Dstats, they appear quite similar. It is instructive that populations in this grouping include Eastern Iranians like Pashtuns, Tajiks & Pamiris as well as the Kalash who speak a Nuristani language, sometimes considered as a separate 3rd branch of Indo-Iranian or mostly a very archaic Indo-Aryan branch. In other words, the populations that suit or mimic the ANI genetic profile are quite clearly Indo-Iranian and not just Indo-Aryan. This could have important implications in terms of Indo-Iranian history. Could an ANI like population have been responsible for the spread of the Iranian languages as well in addition to having spread the Indo-Aryan ? Maybe, the ANI population was not just the source of Indo-Aryan but of Indo-Iranian ?
Here are a few random pics of Pamiri people I could get from google –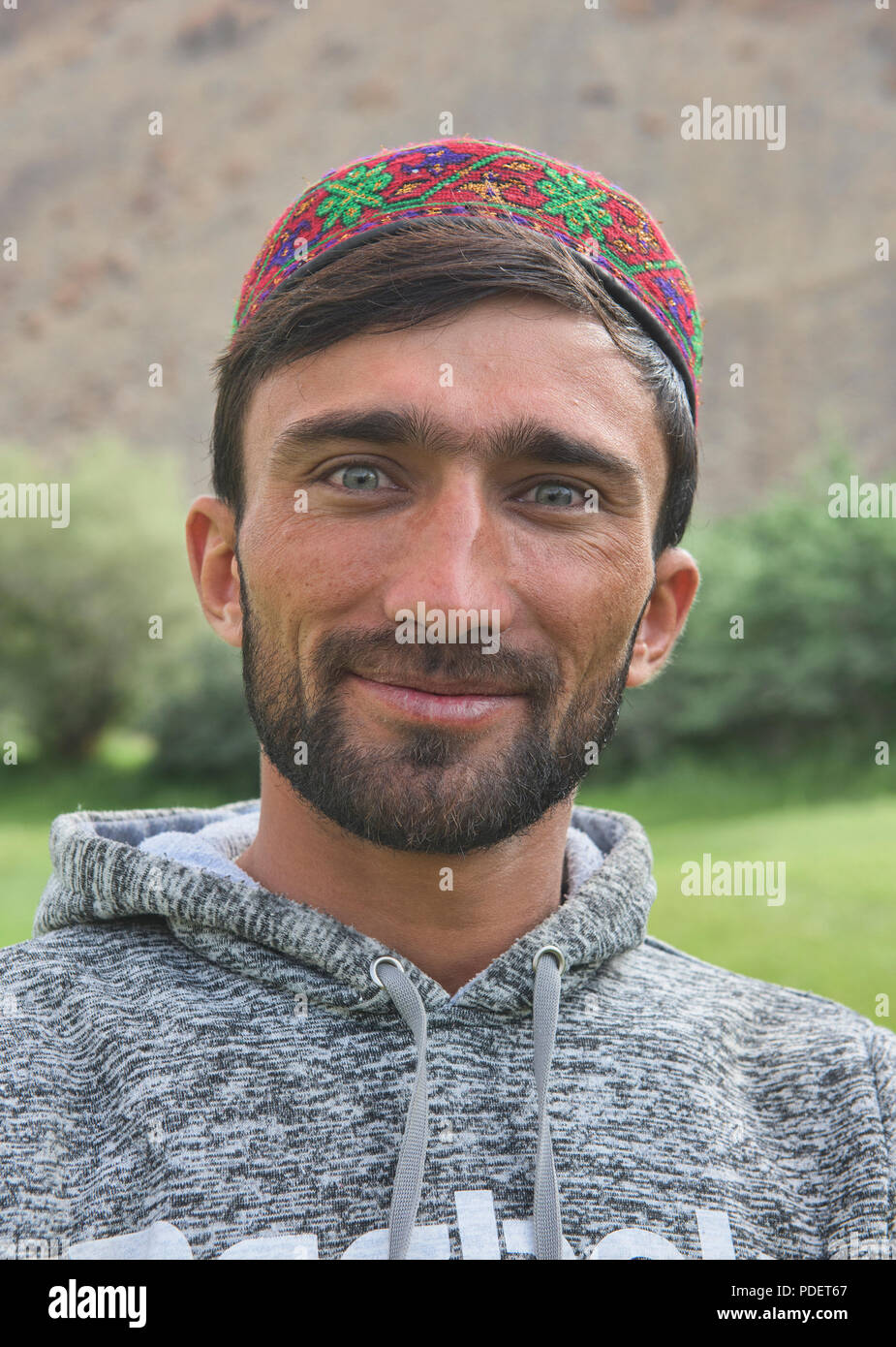 ---
Compare these with a few pics of Himachalis and one can see the similarities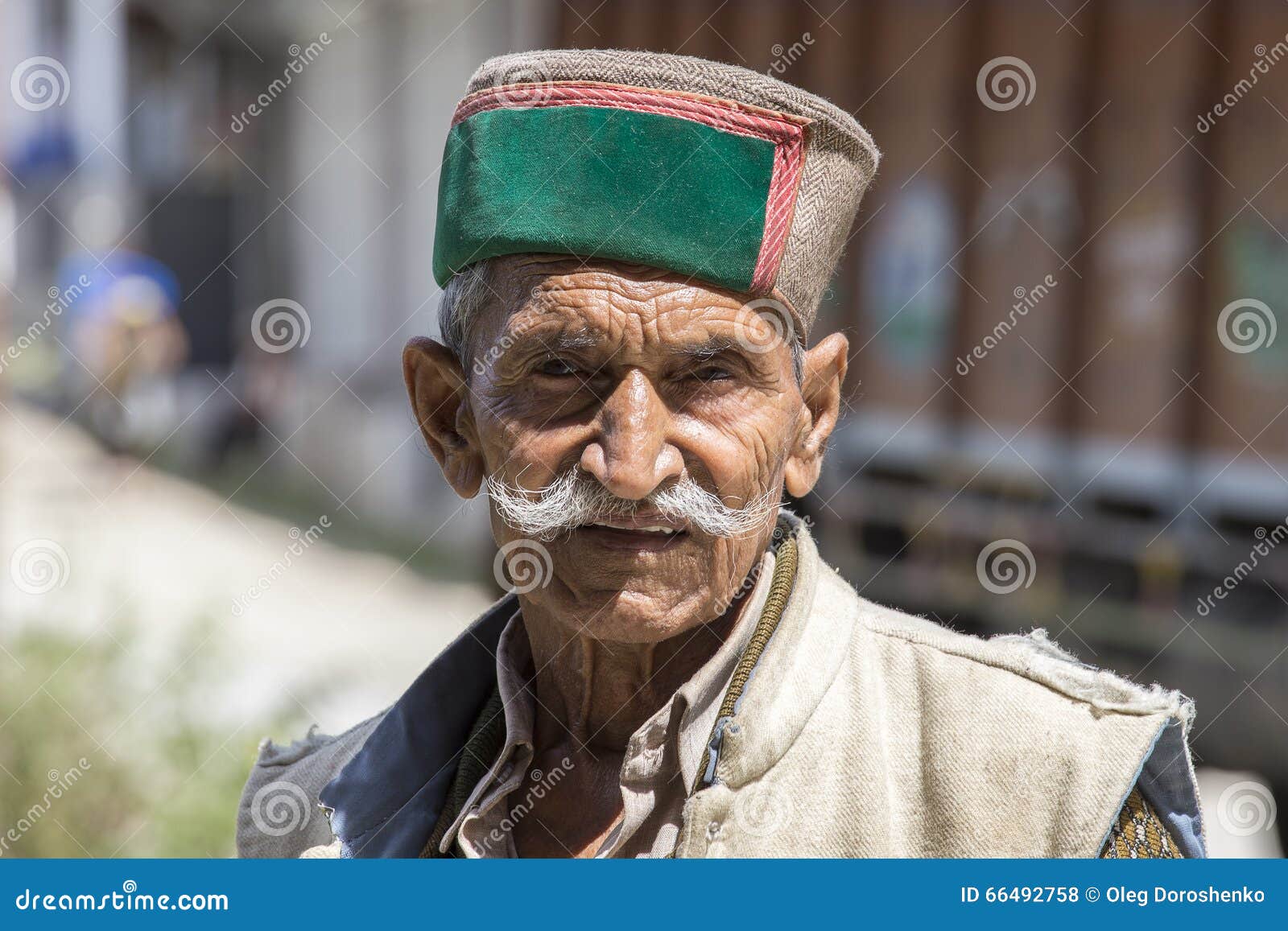 It may also be highlighted here, that since we are talking about the veracity of the Vedic texts being confirmed by genetic evidence, the ANI related common Indo-Iranian heritage I am alluding to, is also supported by the combined Vedic & Avestan evidence. According to Vedic & Puranic testimony, the Panchajana or Five Tribes inhabited the ancient Vedic heartland of which the Druhyus, Anus and Purus (Indo-Aryans) were relatively closely related. The Druhyus are said to have been forced to migrate northwestwards into North Pakistan/Afghanistan where they established Gandhara. In course of time, they are said to eventually migrate further North, into 'mleccha' lands and establish many kingdoms there.
The Anus are more prominently featured in the Vedic texts, in comparison to the Druhyus, and a comparison of this evidence combined with Avestan testimony  strongly identifies the Anus with Iranians. The Vedic evidence therefore suggests a shared origin of the Iranians with the Indo-Aryans in the Vedic heartland before their likely migration westwards. The genetic evidence I am alluding to may suggest, that the Pashtuns, Tajiks & Pamiris are the remnants of those Anus or early Iranians who migrated westwards. This would help explain their closeness to the Jats & Rors who are possibly the remnants of the Vedic or Puru people who spread Indo-Aryan across the subcontinent.
Archaeologically, the ethnogenesis of this ANI Indo-Iranian group should be placed in the wider Indo-Iranian cultural zone that fully blossomed during the Bronze Age and which I have discussed earlier. While Bronze Age Central Asia appears to have received a significant & continuous inflow of South Asian migrants stretching many centuries and with BMAC population itself having 5 % AASI admixture on average, the links with NW subcontinent and the Pamir/Tajik region appear to have been especially strong and date to as early as 3500 BC at the site of Sarazm whose aDNA samples at that date already have significant AASI levels. It may also be noted that Haryana, the homeland of Jats & Rors, has the highest concentration of the earliest pre-Harappan & early Harappan sites such as Kunal, Bhiranna, Girawad, Farmana, Rakhigarhi etc. with Rakhigarhi now officially the largest Harappan site known so far. That populations originating in this region (Jats & Rors) have close genetic affinities with people of the Pamirs, a region in close cultural & genetic contact with the IVC since atleast 3500 BC is surely not just a co-incidence.
---
The ANI Indo-Iranian link to Balto-Slavic NE Europeans
---
If what I have suggested is true, then this would also mean that, in a IE steppe hypothesis, the Indo-Iranians should have come to SC Asia as a single ethnic group to form the ANI Indo-Iranian before dispersing into Iran & India respectively.
Though this would create several problems for the linguists it would also be argued that the genetic evidence still favours the Steppe Origin hypothesis of Indo-Iranian and other IE languages.
On the other hand, if the Vedic evidence is to be taken in its entirety, then even the other IE language groups, other than Indo-Iranian should be shown to have some plausible signs of migrating from the Vedic homeland in Haryana & Western UP or at any rate to show some signals of admixture coming from the ANI Indo-Iranian group we have identified.
At the outset, there are a few interesting stats from our paper which creates grave problems for the Steppe- IE hypothesis.
Here is the Supplementary Data from the paper.
The data presented in the paper seems to confirm
Some deep ancient ancestry sharing between South Asians and the steppe populations since no South Asian population share more alleles with Steppe_EMBA over EHG. On the contrary, tribals like Ho and Paniya show a slight but significant preference for EHG (Table S9).
Yet as per table S17, all South Asian groups including Rors, Jats, Pathan & Kalash ,and except Ho & Paniya, clearly share more alleles with Steppe_EMBA over Steppe_MLBA. If this stat is correct, than it is difficult to sustain an argument that Steppe_MLBA brought the Steppe ancestry and with it the Indo-Aryan languages in South Asia, since in that case, the South Asian groups should have shown preference for Steppe_MLBA in allele sharing over Steppe_EMBA.
Here it is worthwhile paying attention to those extant European populations with whom ANI Indo-Iranians seem to share the most ancestry.
From the IBD average segment sharing & derived allele sharing Outgroup f3 data respectively given above, the European populations that show the highest ancestry sharing with our ANI Indo-Iranians are :-
Latvians, Lithuanians, Estonians, Swedes, Russians, Belarusians & Ukranians. The position of these NE European populations can be located on the map here.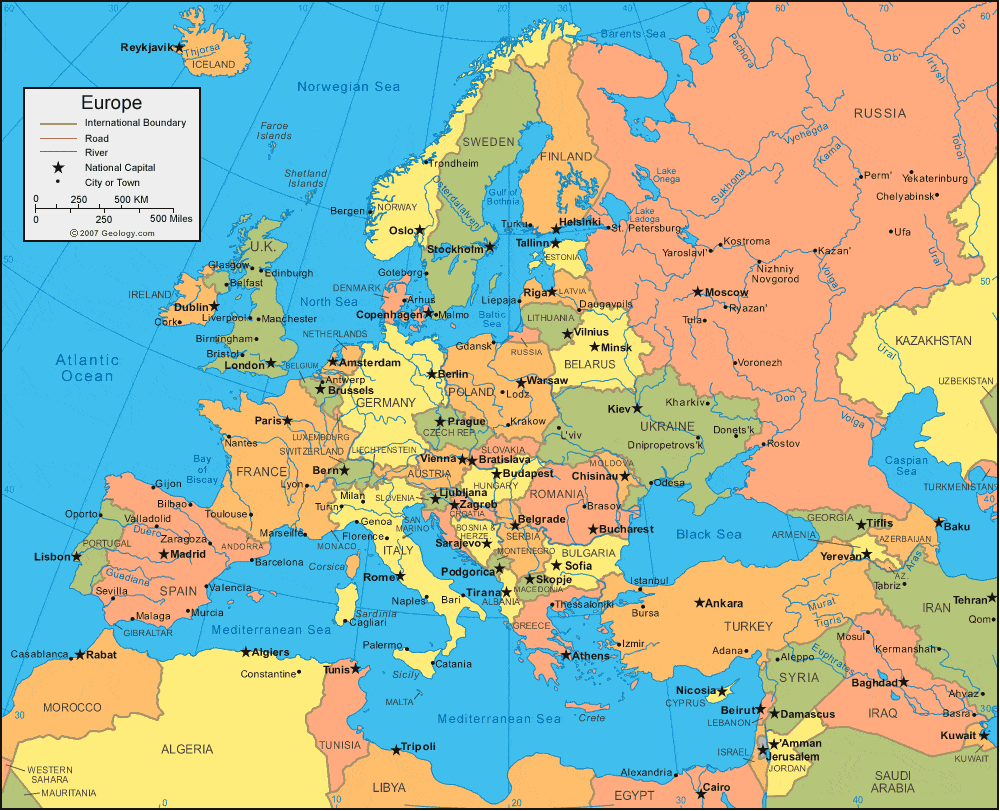 These are mostly Balto-Slavic groups with Swedes and Estonians being Finno-Ugrics who most likely were also part of the Balto-Slavic group who later on received some marginal Siberian admixture and changed their language. All these groups inhabit the North East European Baltic region. The important aspect from our perspective is the fact that as revealed from Figures S7a & S7d, these are also the groups with the highest allele sharing with Steppe_EMBA & EHG among modern European populations.
Yet, as discussed on this thread, these Baltic NE European populations are not the populations whohave  the highest allele sharing with Steppe_MLBA. Rather those are the North-west European groups such as Germans, Dutch, English etc.
This data also flies in the face of Steppe_MLBA bringing the IE Steppe ancestry into modern South Asians. Quite simply, if Steppe_MLBA was the source of IE steppe ancestry in South Asians, our core ANI group should have had highest shared ancestry with Northwestern Europeans like Germans, Dutch, English, French etc who happen to have the highest shared ancestry with Steppe_MLBA. Yet we find that the highest shared ancestry of our ANI Indo-Iranian group is with NE Europeans like Latvians, Lithuanians, Estonians, Swedes, Russians etc. who have the highest shared ancestry with Steppe_EMBA among all extant Europeans. This fact strongly supports the data in our paper according to which South Asians populations are closer to Steppe_EMBA than to Steppe_MLBA.
We may also see the y-dna of mtdna of these NE Europeans for a comparison. Unfortunately, just like our ANI Indo-Iranians, there are no great studies that offer high resolution data of y-dna & mtdna of these NE Europeans. I was able to find it only for the Latvians, who also happen to share the maximum drift.
E1b1b1a, G, H, J2, I1, I2a, I2b, Q, R1a, R1b, N1c1a
I am not sure if the call for y-dna H is correct and if true whether it is H2 or the more Indian specific H0, H1, H3 subclades. However G, J2, R1a, Q, R1b are perhaps related to clades of these haplogroups found among ANI Indo-Iranians. E1b is probably shared with the Pamiris. I2b1 has been identified in the Tajiks and I in Jats. So maybe there are even signs of bi-directional gene flow. But we desperately need higher resolution of the subclades to make a more meaningful comparison.
The mtdna can be accessed here for comparison.
---
This data also establishes the fact that the ANI Indo-Iranians in SC Asia have the highest ancestry sharing among Europeans with the NE Europeans who are people of Balto-Slavic descent. Among these, Latvian & Lithuanian languages are the only extant Baltic languages and are also some of the most conservative IE languages with Lithuanian considered to be so archaic that it is regularly used to reconstruct PIE. The Balto-Slavic languages and Indo-Iranian are also Satemized IE languages who also share the Ruki law and are said to quite possibly be the last IE languages to have left the PIE homeland. There is another very interesting feature of the Lithuanian language which it shares with Sanskrit
Essentially it is read as it is written, one just has to know the sound of each letter. In this respect, Lithuanian is much more modern than for instance English or French. The strange signs on some of the Latin letters are not just simply for decoration: the letters ą, ę, į, ų, ū, č, š, ž stand for totally different sounds than the letters a, e, i, u, c, s, z.
Now where exactly could Lithuanian and Sanskrit come to share this aspect ? On the steppe ?
In recent times, there have been a few aDNA studies on the Baltic region such as this & this.
They have clearly established that unlike in other parts of Europe, the Anatolian_N/European_Farmer ancestry had not reached the Baltic region during the Neolithic and that the region transitioned to the Neolithic/Chalcolithic directly with the intrusion of Steppe_EMBA ancestry. The data from modern NE Euro groups suggests that there has not been a major population turnover after the appearance of Steppe_EMBA ancestry into this region. This suggests that the Steppe_EMBA or a closely related group was most likely responsible for bringing the IE languages into NE Europe. Yet unlike the NW Europeans, these NE Europeans made little contact with EEF farmers which may also be the reason for the more archaic features of Baltic languages.
As can be observed in the above graph, the dark blue component that can be associated with European Farmer (EEF) ancestry is negligible or absent in our NE Euro populations that share the highest drift with the ANI Indo-Iranians.
Summarising it –
it was a Steppe_EMBA like group or a group with (CHG/Iran_N + EHG) ancestral structure which most likely brought the IE languages into Europe from where they must have picked up EEF ancestry to form the Steppe_MLBA. The Balto-Slavs seem to have managed to keep admixture with this EEF to a minimum.
that the Indo-Iranian ANI group must have split from the European IE languages before the European IE groups picked up the EEF ancestry since the ANI Indo-Iranians not only show a preference for Steppe_EMBA over Steppe_MLBA but also share the highest drift with those European populations (NE Euro Balto-Slavs) who have the highest shared drift with Steppe_EMBA but not with Steppe_MLBA.
In other words, the role of Steppe_MLBA in spreading Indo-Iranian languages into South Central Asia looks very unlikely and improbable. On the other hand, the high shared ancestry of the NE Balto-Slavs and the ANI Indo-Iranians is a very revealing stat. The genetic links between the two populations should be studied more intensively as this can help find common genetic inheritance of the ancestral Balto-Slavic Indo-Iranian population and also of the greater Indo-European world.
It is also worth noting that Indo-Iranians and Balto-Slavs are often considered the last group of IE languages to have split off from one another and the fact that present day Balto-Slavs and Indo-Iranians are united by Steppe_EMBA like rather than Steppe_MLBA ancestry indicates that up until their split, the Balto-Slavs and Indo-Iranians must have been living in a region with reduced or non-significant levels of EEF/Anatolia_N ancestry.
In Europe, such a region can perhaps only be found in the Baltic area.However may it be, it is also true that so far no archaeological evidence, that can show a migration of either a Steppe_EMBA or Steppe_MLBA group into South Asia is forthcoming. On the other hand, a migration out of South Asia into the steppe cannot be ruled out considering
the clear signal of Iran_N/CHG like admixture into the Steppe from the EN & EBA period, which was ubiquitous in SC Asia
and the data shown in one of my earlier post, which shows evidence for a potential pathway for migration from SC Asia into the Steppe via the Caucasus.
---
It maybe however be asked as to how would one explain the migration of Anatolian & Greek IE languages into the Near East from South Asia.
There is some evidence which pursued further can lead to greater evidence for such a pathway. The 3 samples of Armenia_Chl have been shown through qpAdm to be a good fit as ancestral sources for Anatolian Chalcolithic & Bronze Age groups which are potentially Anatolian IE speakers. Armenia_Chl has also been shown to be a good ancestral source for Mycenaeans.
Recently a friend shared some fits, which show that Armenia_Chl is also a potential ancestral source for some Steppe_EN & Steppe_EMBA samples,
Ukraine_Eneolithic:I6561 
Samara_Eneolithic:I0122 57.8%
Ukraine_N_o:I3719 25.9%
Armenia_ChL 15.2%
Iron_Gates_HG 1.1%
d 3.9
&
Yamnaya_Ukraine_o 
Armenia_ChL 63.2%
Samara_Eneolithic:I0122 35.9%
Yamnaya_Ukraine_o 
Yamnaya_Kalmykia 51.4%
Armenia_ChL 46.1%
d3.1
On the other hand the idea that Armenia_Chl has admixture from Central Asia is also increasingly finding more support on the blogosphere. Here is what Chad, who runs his own blog and has a good grip on how various dstats work has to say on this matter (in one of his comments at Eurogenes)
The plain truth to the modeling is that there is no need for Eneolithic Steppe over West Siberia N in qpAdm or qpGraph. You would have to really tweak your outgroups to make it work. It looks like a movement of a West Siberia N heavy pop from Central Asia into the South Caucasus. Not everything needs to be from the steppes. Some fisher-gatherers in Europe, completely dependent on Balkan and Caucasus trade, are not dominating the advanced mega-city having cultures at this time. Central Asia was way more advanced and they have links with the South Caucasus, culturally (Ivanova, 2012). One should look to make sure to rule out anything else with regards to their hypothesis. The Central Asian movement looks better, statistically speaking. Archeologically it makes more sense too.
The archaeological evidence Chad alludes to has already been discussed here previously in an earlier post.
---
        A Possible BMAC – Steppe_MLBA Link ?
---
It is also observable that as per qpAdm (tables S11-S15), Steppe_EMBA gives a better fit as the 'steppe' ancestry source in South Asians.
However, when Steppe_EMBA & Steppe_MLBA are both taken as possible sources along with Onge & Iran_N, all NW groups including Rors give better or similar fits (higher p values) with Steppe_MLBA as an additional source instead of just Steppe_EMBA being the steppe source.
This preference for taking of Steppe_MLBA in addition to Steppe_EMBA as a source population, is absent in other South Asian groups as well as in ancient populations such as Namazga_CA & Indus_Periphery.
It is however present in bronze age Central Asian groups like BMAC & Turkmenistan_IA who have a greater preference of Steppe_MLBA over Steppe_EMBA.
It is also observed that, NW groups like Rors, Jats, Kalash, Pathans share more alleles with Steppe_MLBA than with Indus_Periphery, while groups like Gujaratis, Chamars, Paniya & Ho have a greater preference for Indus_Periphery and still others like Brahmins, Kshatriyas, Sindhis, Gujjar, Kamboj & Khatri do not show a preference for one population over the other.(Table S17A), again indicating some Steppe_MLBA affinity in NW South Asians including ANI Indo-Iranians which is missing in other South Asians.
Apparently, there is a Steppe_MLBA cline from Central Asia to NW South Asia which disappears in the other subcontinental populations including even the Baloch, Makrani & Sindhis who otherwise have significant Anatolian_N ancestry. Among ancient groups only BMAC & Turkmenistan_IA get a better fit with the steppe source being Steppe_MLBA (Tables S11-S13). However, all other ancient groups such as Namazga_CA, IranTuran_BA, Indus_Periphery prefer only Steppe_EMBA as the source for their 'steppe' ancestry. Infact, even SPGT & SouthAsia_H prefer only Steppe_EMBA as the 'steppe' source as per stats given in our paper.
This anamolous preference for Steppe_MLBA over Steppe_EMBA in the BMAC population which is otherwise not shown by any other Bronze Age or Chalcolithic Central Asian samples and which is only shown by extant NW South Asians in our study, needs some investigation. Clearly, while Chalcolithic Central Asians have an affinity towards Steppe_EMBA, in Bronze Age Central Asia, this preference changes to Steppe_MLBA. This is a very interesting dynamic especially since, BMAC is an older contemporary of Steppe_MLBA. This affinity of BMAC is further re-inforced when one looks at figure S9a. While Steppe_MLBA clearly shares more alleles with NW groups and especially Rors among South Asian populations, it shows equal allele sharing with BMAC & groups like Rors and Kalash.
Had there been no ancestry sharing between Steppe_MLBA and BMAC, this stat would be very surprising.
---
Another interesting detail is that Indus_Periphery & Namazga_CA samples show significant levels (~35 %) of  Steppe_EMBA ancestry in qpAdm. Whether, the steppe-related ancestry in these groups is from Western Siberian HGs as suggested by Narasimhan et al or whether there is some real ancestry sharing between these groups and Steppe_EMBA should be good topic for further research.
---
                      Some Possible Objections
---
It may be argued that Narasimhan et al preprint has already proven a Steppe_MLBA migration into South Asia. To which I would state that it really hasn't.
Firstly, it was not able to demonstrate whether the modern Steppe-rich South Asians were closer to Steppe_MLBA over Steppe_EMBA.
As per fig S3.39, in the Supplementary Section of Narasimhan et al preprint, the SPGT and SouthAsia_H samples do not have an excess of Anatolia_N ancestry compared to BMAC.
The preprint offers proximal qpAdm models for SPGT & SouthAsia_H in figures S3.79 & S3.81. The best model (with highest p or probability) for SPGT is one with a Corded Ware sample from Czech Republic rather than the Steppe_MLBA. Similarly, the best model for SouthAsia_H is one with SPGT + Onge + Tripolye while models with Steppe_MLBA offer worse fits. Tripolye is far removed from Iron Age South Asia geographically and temporally, being a East European Neolithic/Chalcolithic culture while CWC_Czech is also quite afar and has no archaeological link with South Asia.
Lastly, fixing Indus_Peripery samples as the ancestral native source for SPGT (table S3.83), the Narasimhan preprint assumes that SPGT has a source of ancestry lacking in Indus_Periphery which must have come only from the steppe as SPGT has more 'steppe' related ancestry than Indus_Periphery. But they totally disregard that there could have been more 'steppe'-rich South Asians besides the Indus_Periphery ones, already in the Bronze Age, especially since Indus_Periphery are only a set of 3 samples who were migrants outside of IVC core area.
Having fixed that this extra 'steppe'-related ancestry in SPGT could only be possible through a migration from the steppe, they then arrive at the conclusion that it is only Steppe_MLBA which comes across as a suitable steppe source (fig S3.83). Yet even in this, it is Steppe_MLBA_West (much closer to Europe than to South Asia) and not the geographically much closer Steppe_MLBA_East which offers a good fit as the steppe source of ancestry in SPGT. This again is geographically & archaeologically unfeasible.
Lastly, in section S4, they try to model 4 groups of South Asians (SPGT, SouthAsia_H, Punjabi & Mala) as admixed with 3 sources of ancestry – Steppe, Indus_Periphery/any CHG-Iran_N related ancient source & Onge. Onge is ofcourse a poor choice since in several of their qpAdm models, even the East Asian Han give us better fits as the supposedly native Indian source. Be that as it may, they offer the p values of this exercise with 2 different set of outgroups. While the highest p value across both sets of outgroups for Mala is with Tepe_Hissar_C + Okunevo.SG, for the Punjabis it is Khvalynsk_EN + BMAC with 1st set of outgroups & Khvalynsk_EN + Indus_Periphery for the 2nd set. So Steppe_MLBA is not the best fit either for the Punjabis or the Mala.
When taking these inconsistencies along with the lack of archaeological evidence and the data we have presented, it is wishful thinking to assume that a Steppe_MLBA migration into South Asia is already proven.
---
Another point that can be raised in support of Steppe_MLBA migration into South Asia is that there is clear evidence of shared ancestry of South Asians with Steppe_MLBA groups to the exclusion of Steppe_EMBA, especially with groups such as Srubnaya as reflected in the lengths of genome wide IBD segments shared between them.
Be that as it may, but recent shared ancestry does not prove a Steppe_MLBA migration into South Asia. It could also mean a migration in the opposite direction. We have shown evidence that makes it difficult to prove a Steppe_MLBA admixture into South Asians. But a admixture from South or Central Asians into Steppe_MLBA cannot be discounted. A Steppe_MLBA could have been formed by migrating groups from Central Asia (BMAC ?) into the Steppe where they admixed with groups with high European Farmer ancestry and never came back. They could even haven Indo-Iranians or Iranians migrating from Central Asia and mixing with EEF ancestry up north. This would explain the high IBD sharing of Srubnaya with South Asians at the same time explaining why Steppe_MLBA appear unlikely to have contributed to South Asian ancestry. The curious case of BMAC affinity with Steppe_MLBA may also have something to do here.
I may end this by pointing out again what a recent aDNA paper on European Scythians brought out.
As can be seen, there is clearly a small South Asian related (ASI-like) component in the Srubnaya which is in addition to the CHG component. An admixture from a ANI Indo-Iranian like group could potentially result in this as our ANI Indo-Iranians have low AASI, as low as 15 % in some groups.
---
All said and done, I think that there appears to have been a complex and longstanding interaction between Steppe groups and SC Asians beginning as early as the Chalcolithic and continuing into the Iron Age. To reduce it all in terms of one-way Steppe_MLBA admixture into South Asians is simply going to fail. The geneticists should not allow themselves to be solely influenced by the linguistic theories but also recognise that the archaeological evidence is meager for Central Asia and non-existent for South Asia.